Safety film (4M)

Safety film is a special product that is able to upgrade your existing glass into safety glass!
No expensieve replacement of the glass is required. Safety film is a well-accepted and very solid solution on the glass of the childcare, schools or offices.



Loading...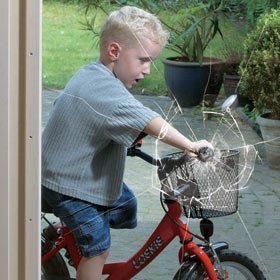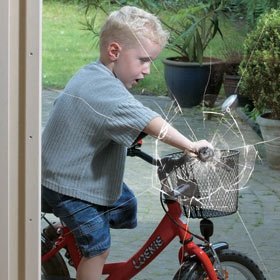 Safety film offers a safe and certified solution!
This window film is often used to transform standard glass into safety glass without a hassle! (officially certified!)
For this reason it is widely used on glass inside schools, childcare, stores, offices and of course also at home!

This film meets the requirements of NEN-3569 EN12600, which certifies the standard glass as safety glass.

The window film is transparent, so the vision inside and outside remains completely the same.
Would you like to know all features and benefits of safety&security glass?
Safety film is also a solution for the glazing in the food industry.
The film meets the stringent requirements of the government. It meets all important certificates HACCP, IFS and BRC. The film is classified as 2B2 DIN EN 12600.

The safety film can be applied on the inside of all types of glass.